Fixed price projects

Receive on time

Satisfaction guaranteed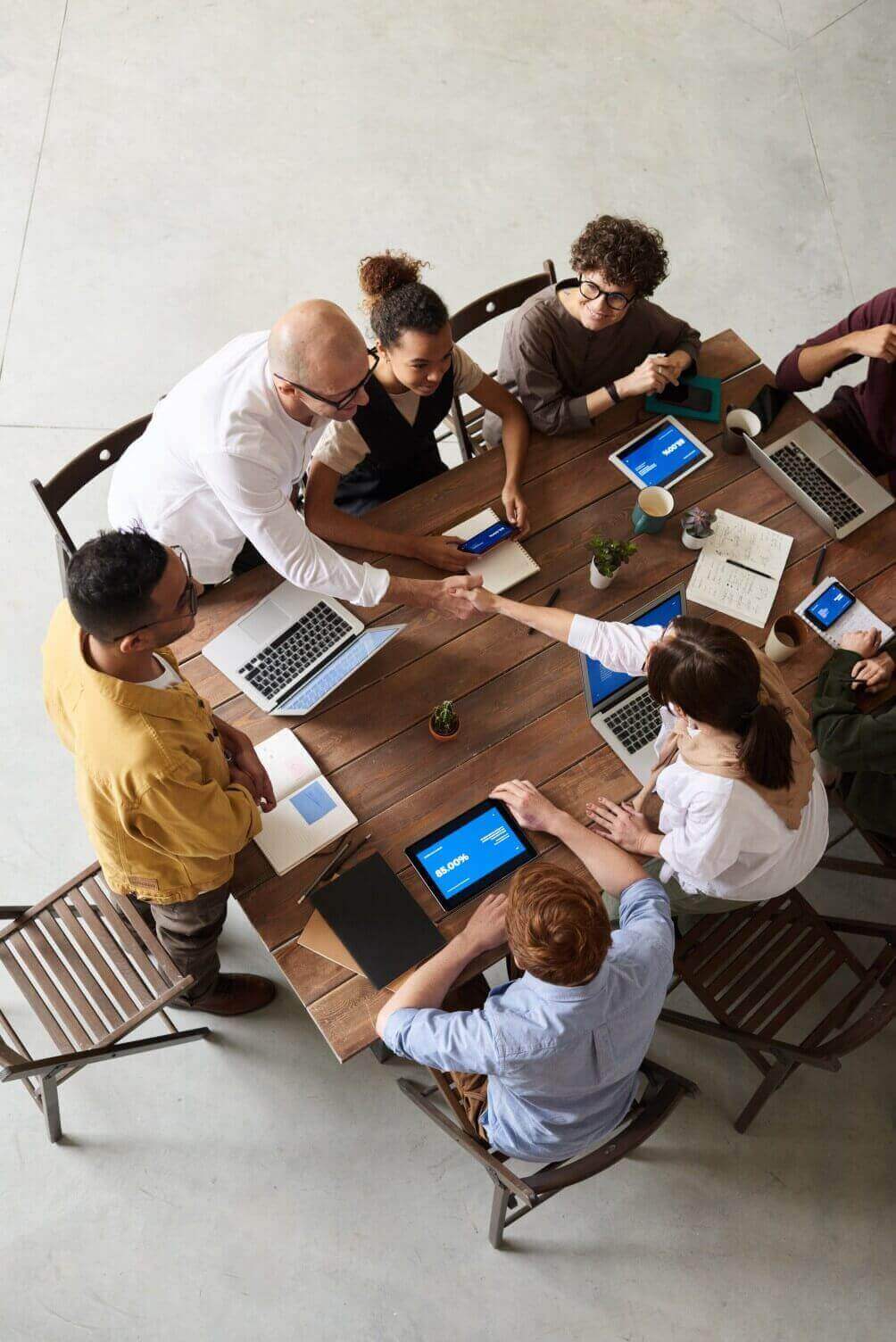 Akaybee Media Studios is a digital marketing and web design company in Pune. We are a group of tech savy developers, result-driven marketers and creative designers. We don't claim to be the leading or top digital marketing agency in Pune, instead Akaybee Media is a humanized marketing agency which strives hard to boost your revenue by adding human elements to our marketing strategy.
In this digital age a business can't afford to not to use Internet for its growth. Even somebody had said, " if your business is not on Internet, you don't exist". With this, Akaybee Media is having a vision to help at least 100 businesses every year to make their online presence. Not only that, a result driven online presence is what we live for!
We understand your requirement and provide quality works.

Web Design
Anyone can develop a website. But very few knows how to develop a converting website. We are one of them!
App Development
If your app is not retaining users, it's useless. We know the secrets of app creation which retains users.
Digital Marketing
Digital is silent here. We sure market your business on Internet, but with core marketing strategies.

Graphic Design
Wowwww!!! Yes, this will be your expression once you saw our designs.We are creativity addicts!
Our 4 steps work strategy!
Be it a website or a marketing campaign, we spend enough time to set up a goal. If we don't know what to achieve, chances of failure increases by 100%.
We make unorthodox strategies
To achieve extra-ordinary work, one needs to do work which hasn't done before. We at Akaybee are always focused towards coming up with an unorthodox plan.
We Experiment to find out new possibility
Template work is the easiest but ordinary too. We experiment to give you the uncommon yet amazing output.
Achieving desired results is always fulfilling, but next what? We constantly try to get  better results than the last time. 
I hired Akaybee Media to create one of my friends' website. They delivered the project before the deadline. Also their customer support is simply outstanding. Highly satisfied with the work.  
We had hired Akshay's expertise to help us with Social Media Marketing for one of our flagship programs. He not only build a superb marketing plan for us but also gave us deep strategic insight into the world of social media. His understanding and passion for his work is practical and on point. Akshay is unconventional in his approach and brings something new to the offering each time we worked with him. One of the most creative, young professional we partnered with. We would highly recommend working with this young influencer. We wish him all the best.
"When I first approached Akshay for my website work, i was like ,okay he is new in the field, need to give him a chance, Also may be, can get my work done at some nominal charges. But as our meetings progressed,could sense his confidence and dedication towards his work. First of all he would be available 24x7. He would listen and understand my requirement. Suggest edits,additions,deletions. He was one who would push me to give me maximum possible details, make videos so that the website becomes more informative and lists on the top in the search engines. Very focused and ready to learn and inculcate onto himself, not only the know how of his work but also good human qualities from people around him. Sure, he has a very bright future."
6 of the 100 reasons to select us as your partner agency

Marketing efforts are useless if there is no Return on Investment. We are committed to provide ROI-Driven work
In any rarest case, if you are not satisfied with the output, we are always ready to do unlimited revisions.

Ultimate
Perfection
We have already spent 10000+ hours working on what we do. Hence, you can blindly expect top notch work from Team Akaybee.

Beautiful Yet Converting Websites
Our websites are not only good looking, but converts like crazy. We know how to maintain an attention span of users.
Strict
Deadline
We hate unnecessary delays too. Before signing a deal we let you know about the deadline and deliver the project even before the deadline date.

Be it a website or marketing campaigns, we have a separate quality analysis department to optimize everything!
Start your journey with us now
We understand your requirement and provide quality works.
Here for you
Call us on +91 8329371184.
We are there for your support


About us
Akaybee Media Studios is a digital marketing and web design company in Pune.
Where to find us
C Wing Flat number 29, opposite Kailash Kutir, Fatima Nagar, Natraj Enclave Society, Wanowrie, Pune, Maharashtra 411040