Content Marketing improves branding.
Content Marketing influences purchase decisions.
Content Marketing sets you apart from the competition.
But, man, how to go ahead with content marketing?
Can you at least tell us the types of content marketing?
Okay, okay, calm down! In this blog post, we will see the popular types of content marketing through which you can kick start your content marketing campaign.
What if I tell you that you already know the answer. Yes, that's true. The only difference is you haven't observed it thoroughly. But nothing to worry, I will explain everything with real-life examples.
Ready-steady-Go!
Types of Content
1) Blog Post

What you are reading right now is a blog. It is one of the most popular content types across the Internet. Blogging is free; what you need is research and efforts in valuable writing.
Forbes says, websites which have a blog section typically have 434% more indexed pages than those who don't have.
Having a blog on your website improves SEO.
Let me tell you how.
Google loves fresh content; when you publish blogs consistently, Google prefers your website while ranking.
Also, another thing is when you write a well-researched article around a particular keyword, Google may give you a featured snippet due to the fact it is relevant to user-queries.
Besides this, blogs attract inbound links, which are extremely useful in terms of ranking.
Apart from SEO benefits, a blog is a fantastic medium for content marketing. It positions you as a thought leader.
Not everyone writes a blog, but when you do it, people consider you as an authority. Remember, smart marketing is all about help, and the blog does just that!
Pro Tips: 1) Find out the topics which solve customers' problems.
2) Do keyword research using Ahrefs, Semrush.
3) Perform competitor analysis, and try to write better than them.
2) Videos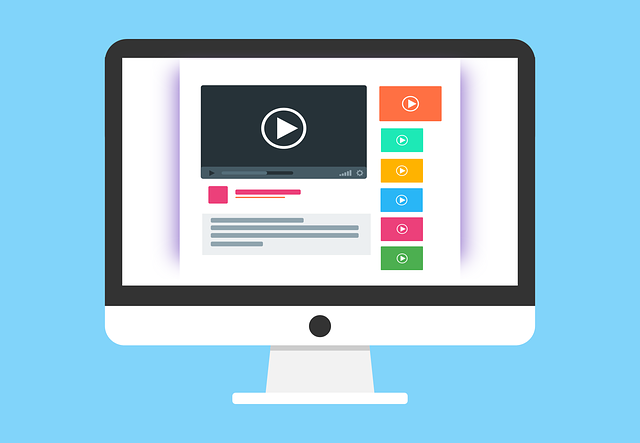 Another popular content type is Video.
According to WordStream.com, more than 500 million hours of videos are watched on YouTube every day.
Huge, no?
Videos are engaging. People spend hours watching it. What if you used this opportunity to market your company?
Well, it's possible.
You can use the following types of videos –
Informational, How-to videos showcasing a product.

Interview experts.

Conduct webinars.

Showcase happy customer testimonials.

Do live streaming
And many more.
Wix.com's videos can be the best example. I am sure you must have been watching (even if you don't like) their video ads on YouTube.
Now some of you may wonder how to go ahead with it? Well, either you can go on camera, or you can use software like Doodly to create animated videos for your business. To edit your videos, you can use Camtasia or Filmora whichever suits your needs.
Pro tips: 1) Tell a story. Make your videos engaging.
2) Try to keep your videos short.
3) YouTube channel should be the top priority; however, don't miss Facebook and Instagram IG videos.
4) If you are into B2B, leverage LinkedIn extensively.
3) eBooks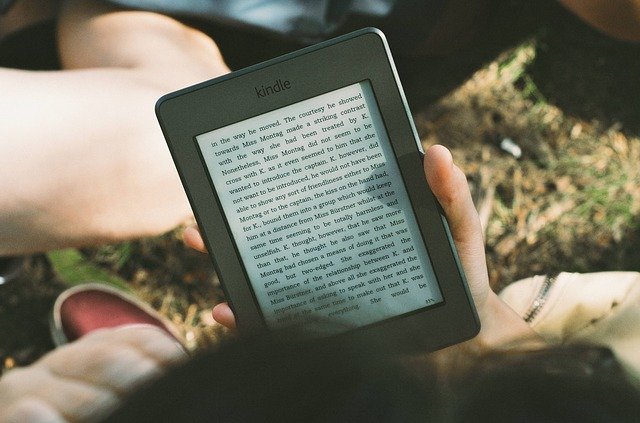 I get a mini heart attack more often when some people say they don't know what eBook is?
eBook is an electronic version of a book but in a shorter format. Nevertheless, it is a type of long-form content on the Internet. eBooks are very useful in which you can provide so much quality information to get leads for your business.
Blogs have a limitation of a length and attention span. Not everything can be covered in a single blog post.
Contrary, eBook can cover a whole topic. The ideal word count of an eBook is 10,000 words to 25,000 words.
Coming back to content marketing, you can create an extensive eBook on your business-related topic and give it for free in exchange for the user's contact information. Do I need to tell you how useful potential customer's contact information for you?
Pro Tips: 1) Research before writing an eBook. Don't start writing because you think it's valuable.
2) Make an outline, decide the total word count. Then, start writing.
3) Design matters. Make it compelling.
4) Create a dedicated landing page for eBooks on your website. You can also run paid ads if you want to get some push.

4) Infographics
According to venngage.com, "Infographic is a collection of imagery, charts, and minimal text that gives an easy-to-understand overview of a topic. "
Infographics is a fun way to create content. It strikes engagement and maintains attention.
Infographics contain valuable information to the point. It presents data in such a way that it gives an idea to readers why something is important.
Apart from this, Infographics can attract quality inbound links to your website, which improves your ranking in SERP.
When you need to give a quick rundown of a complex topic, Infographics is the best way. Hands down!
Pro Tips: 1) If you don't know how to use Photoshop or Corel Draw, you can use Canva.com to create Infographics. It's way too simple and you would not require any prior guidance for that.
2) Don't make clutter. Keep your Infographics design minimalistic. Less is more!
5) Social Media Posts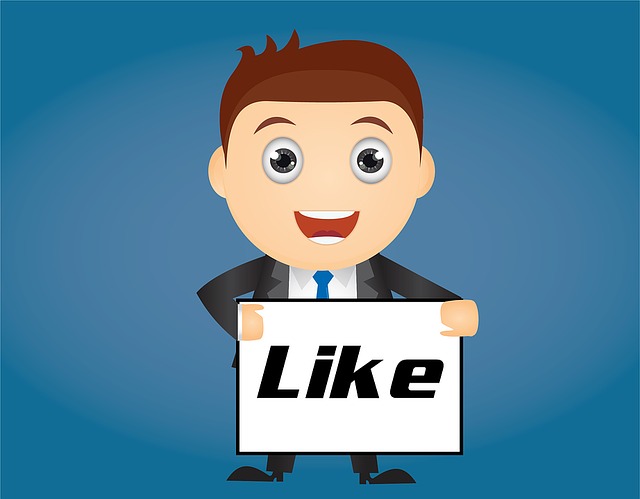 Social Media Marketing is nothing without content.
Nowadays, brands don't leave a stone to do moment marketing. A simple image with a million-dollar message. Just the magic of creativity and copywriting.
Social Media platforms like Facebook, Instagram, Pinterest, LinkedIn can help you to garner attention towards your brand if you know how to create engaging posts.
You see, people use Social Media for entertainment and communication. If you want to stand out as a company, you need to invest efforts in creating engaging, exciting, and valuable social media posts.
You can use Social Media posts to drive traffic to your website.
Pro tips: 1) Find content ideas and create a content calendar. Use content research tools for doing so and it would save your time.
2) Canva and Crello are the free tools that you can use to create social media posts.
6) Email Marketing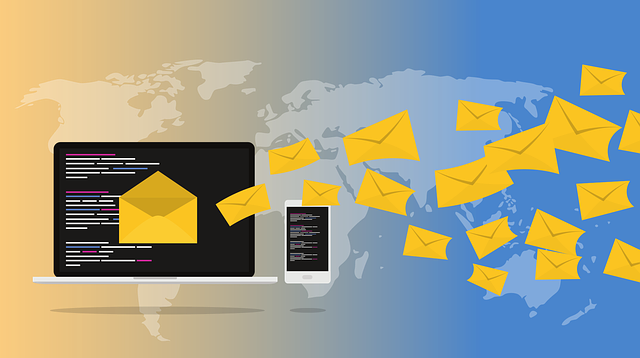 Email Marketing refers to the use of emails to promote your products/services. But actually, it's not restricted to that. You can use email marketing to establish a relationship with your potential customers. Also, you can keep current customers informed about your brand.
93% of B2B marketers use email to distribute content.
Email marketing builds trust and makes your existing customers into repeat customers. But, on a serious note, don't spam their inbox with your constant promotional emails. Create a sound strategy and stick to it.
Pro Tips: 1) Avoid buying email databases. Those emails are not filtered and unlikely to be your target audience.
2) Provide something for free, e.g., eBook in return of prospect's email. Also, you can insert popup to capture emails in your blog.
3) Use a compelling subject line to email so that the open rate would increase.
7) Memes
A Meme is a subset of viral marketing.
Earlier dedicated entertainment-related pages were posting memes, but now brands also have adapted to it.
Netflix, Durex, Swiggy, and many such brands are extensively producing meme content.
Unlike other types of content, a meme has filled with humor and entertainment; hence people tend to engage with it.
More engagement = More reach.
To create a meme, one needs to be a good observer. More often, meme content revolves around current happenings on the Internet. But make sure your meme matches with your brand voice. For example, I own a digital marketing company.
If I post a Bollywood meme that has nothing to do with digital marketing, then it's useless. It will affect on brand's online reputation.
Pro Tips: 1) Understand your audience.
2) Utilize current trends and try to be a first mover.
8) Podcast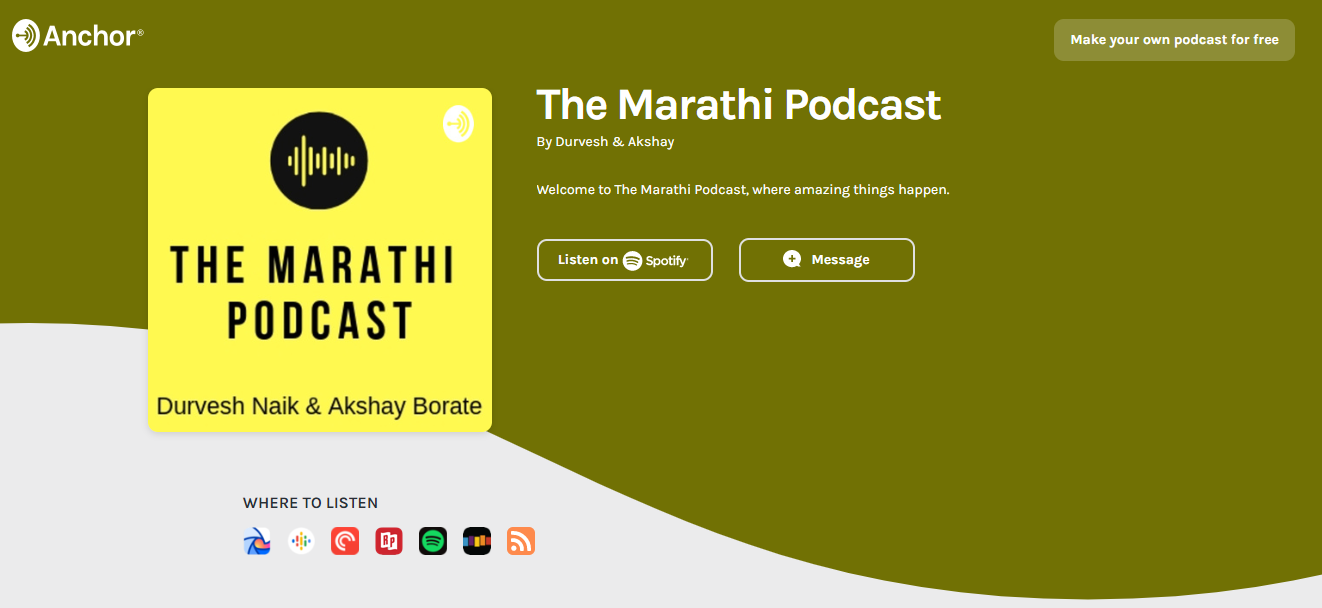 The podcast is one of the underrated content types. Underrated because it has tremendous potential. I personally run a podcast, and it not only improved my personal branding but got many leads for my company.
For those who don't know what a podcast is – " It is an audio form of content containing a series of episodes."
You read blogs.
You watch videos.
You listen to podcasts.
According to musicoomph.com, podcast listeners spend an average of 6 hours and 37 minutes listening to podcasts every week.
Fair enough?
Now you may wonder what type of content I should create on a podcast?
Well, you can –
Tell a story of your brand.

Interview industry experts.

Create educational content in your niche.
Anchor.com is one of the best tools to create your podcast.
Pro Tips: 1) Plan your content.
2) Invest in a quality microphone.
3) Create a professional intro for your podcast.
4) Edit your podcast with Audacity.
Conclusion
Content creation is a must. It educates people and consequently builds trust and credibility in the long run.
In this blog, I explained to you popular types of content. I hope you have understood.
If you have any questions, feel free to comment below and I will be happy to solve your queries.

See you soon in our next blog post.